Allowing Faith to Lift and Comfort when Planning Funeral and Cremation in Aurora, CO
Without question, losing someone you love to death or facing that unknown yourself is excruciating for most of us. When working with faith-based professionals, you can find support and comfort if you need to make plans for funeral and cremation in Aurora, CO. Plan either for your own future needs or for a recently deceased loved one. The highly trained experts at CFCS Colorado can help with current or future needs through the comforting lens of faith.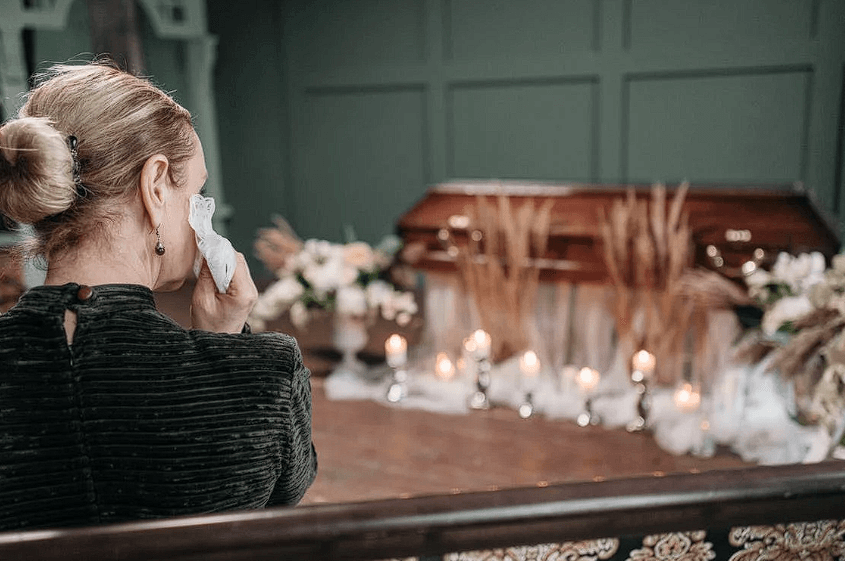 The death of a loved one leaves a profound and painful void for many. We love to help those reeling from loss by fostering faith to fill this void. We cannot change the fact that someone you love has died. However, peace comes when we lean in and grow in the comfort of our faith in Christ. Working with our Church-owned non-profit ministry in creating final arrangements can help you know that your loved one is being respectfully laid to rest so that when the resurrection comes, their remains will be waiting and ready for that great day.
Experienced Provider Streamlines Options for Funeral and Cremation in Aurora, CO
When you choose a full-service provider for final services such as a funeral and cremation in Aurora, CO, you benefit from working with an establishment that can support you with a wide range of options. This helps most significantly since everything can be coordinated through one trusted provider. With multiple funeral homes, cemeteries, and other venues and amenities at our disposal, CFCS Colorado offers you the flexibility to find what is needed for your situation. Professionals who understand this need can honor all Catholic customs and traditions.
Priced to cover costs and keep our operation running, you can count on the low-cost advantage of working with a charitable ministry serving the Archdiocese of Denver. Suppose your service need is for a person who served in public servicemen or women professions such as police, firefighters, or military services. The appropriate honors can be arranged, and a discount for these heroes may be available. Preplanning services far in advance can yield some financial savings for your family when the time comes for your funerary needs.
It is consistent with Catholic policy to have a funeral service followed by a casket burial in a sacred space such as a Church-affiliated cemetery. However, if there is a need or preference to cremate the human form through incineration, that can also be acceptable. If you choose to cremate, know that the church recommends that the cremated remains be buried similarly to a full-sized casket in either above or below-ground solutions. In this way, the remains can be laid to rest in a location that invites peace and rest while waiting for the resurrection.
Care should be taken to diligently respect the dignity of the corpse when transferring or preparing the remains for disposition. Alternate placements for cremated remains, such as scattering the ashes in nature, containing the ashes in a displayable urn, or separating the remains into jewelry or smaller urns in multiple locations, are not advised. The goal is to always honor and respect the body, living or dead, in a way that also honors Christ.
Connecting the Bereaved with Meaningful Resources for Healing
Grief is a word used to describe the anguished feelings of loneliness and pain that can accompany loss. In truth, many emotions will be encapsulated in your individual grieving experience. It is vital that as you find your way forward after losing a loved one, you know you are not alone. For this reason, we are grateful to be partnered with a compassionate and competent counseling ministry to assist in this work.
Saint Rafael Counseling offers our clients three layers of grief education and supports through therapy services. Tier one consists of a Grief Support Class. This important starting point provides education and tools to help you understand grief and your experiences with it. Then, as you find ways to distinguish between deep depression and despair and understand which coping tools may be helpful, you will be empowered on your journey. This class is offered virtually, once per month, and registration to attend is free.
Tier two is a Grief Support Group, where group therapy sessions are held online once per month for three months total. A licensed and experienced counselor facilitates these. You may be referred to tier three for individual extended counseling treatment if you need additional care. Tier three will require payment for services received.
Value You Can See and Feel with Experienced Funerary Experts
Knowing that your religious preferences and traditions can be honored entirely with your chosen death care services like funeral and cremation in Aurora, CO, brings peace of mind during this turmoil. Please call the experts at CFCS Colorado to experience faith-based deathcare's tangible and intangible benefits.
Funeral and Cremation FAQs
Why should we have a public viewing?
Viewing the body is a common practice in many cultures and ethnic groups. Its purpose may be to show respect for one who has passed, or simply because it's what people do when someone close dies. Grief specialists believe viewing aids your grief process.
Why do we need an obituary notice?
It is helpful to friends and the community to have an obituary notice published announcing the death and type of service to be held. A notice can be placed in a local newspaper, or on the Internet.
What do funeral directors do?
Funeral directors are both caregivers and administrators. In their administrative duties, they make the arrangements for transportation of the body, complete all necessary paperwork, and implement the choices made by the family regarding the funeral and final disposition of the body. As caregivers, funeral directors are listeners, advisors and supporters.