Support Your Religious Needs with Funeral and Cremation in Denver, CO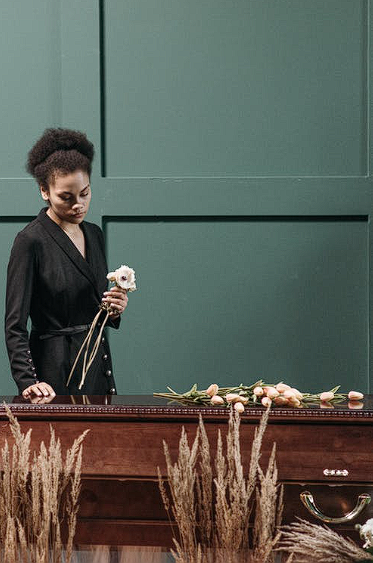 Did you know that you can plan services like a funeral and cremation in Denver, CO, before they are needed? These designations can be beneficial if you have any religious traditions that should be carried out on your behalf. In addition, planning services before the actual time of need helps assure that the most critical aspects of your final arrangements will be remembered and honored.
Suppose you find yourself making death care arrangements for someone you love who has passed away and needs to be laid to rest. In that case, you may also appreciate having the final services supported with religious preferences observed. The Catholic Funeral & Cemetery Services of Colorado professionals can help in both cases. We specialize in supporting those of the Catholic Faith but can respectfully assist anyone who needs our services.
Streamline Planning of Funeral and Cremation in Denver, CO with a Complete Provider
We are a non-profit charity serving the Archdiocese of Denver and supporting families in selecting needed deathcare procedures and ceremonies, including cemetery services. By working with a complete funerary provider, the process can run seamlessly with one central coordinator of all necessary services. Rather than finding various providers for different elements of the arrangements you are planning, you can work with one provider who offers a wide range of complete options appropriate for those of the Catholic Faith.
Our services are offered at fair prices, which help to offset our costs and keep our non-profit status. In addition, there are discount packages provided for veterans and other service professionals to thank them and their families for the public service rendered. If you need financial assistance, our caring staff can help get you connected to appropriate resources that may be available. Planning services ahead of time may offer significant cost savings if that is an option you can consider.
The official position of the Catholic Church recognizes the sanctity of the human body and the belief the resurrection will be realized on some future day. Because of this, a funeral service followed by burial is the recommended avenue for final disposition. However, for more than 50 years, it has been acceptable to use cremation as a form of body disposition. If cremation is to be performed, care should be taken to respect the dignity of the remains throughout the entire process. The transfer and containment of the cremated remains need to be carefully completed.
for casketed and cremated remains should follow ceremonies and procedures for funeral and cremation in Denver, CO. This is in line with the teaching that the body should be kept together and in a sacred space to await the resurrection. Scattering of ashen remains or dividing cremated granules into displayable urns or jewelry is not recommended or sanctioned by Church Officials.
Resources for Grieving Individuals and Families
Loss is challenging for most of us. Knowing that you are not alone in your grief journey can help. We hold the services to honor the deceased and lay them to rest, but we also offer them to support those still living. Indeed, these people will benefit from having an opportunity for closure and a chance to pay their final respects. As a service to our client families, we have partnered with Saint Rafael Counseling. This ministry also serves the Archdiocese of Denver.
There are three levels of grief support we can connect you to if needed. The first tier is an entirely virtual Grief Support Class. This single class is not counseling but is offered with the guidance of licensed professionals. In this class, you can learn about patterns with grief and your experiences with it. It can help immensely to distinguish between grief, depression, or trauma-induced stress responses. Coping strategies and ideas are also offered as part of this class. This option is provided monthly, and through you must register, there is no fee.
The second tier builds off of tier 1. You must attend a tier 1 class to receive a referral and subsequent registration for participation in this level. It constitutes a virtual Grief Support Group. This group counseling and therapy is guided by a qualified professional. Also, there are three meetings held over three months. These sessions are also offered free of charge. If you would like additional assistance over an extended period of time with individualized guidance, you may be able to seek help through tier 3 of our services. The individual pays for these sessions.
Caring and Detail Oriented Funerary Providers Help You Design Healing Experiences
The littlest details can be so meaningful and moving when laying a loved one to rest with services connected to a funeral and cremation in Denver, CO. For caring support with attention to respectfully delivered services, Catholic Funeral & Cemetery Services of Colorado is ready to help you design healing experiences as you say this farewell. Call today to schedule immediate assistance or help with pre-planning future needs.