Find Support for Religious Needs with Funeral and Cremation in Thornton, CO
Designing death care services for yourself or someone close to you is an experience that can be challenging and tender. The highly trained and experienced experts at CFCS Colorado are ready to help. As a non-profit establishment owned by the church, they work to help families through this difficult time. If you have connections to the catholic faith tradition, you may be significantly supported in this endeavor of planning services such as a funeral and cremation in Thornton, CO with supportive professionals.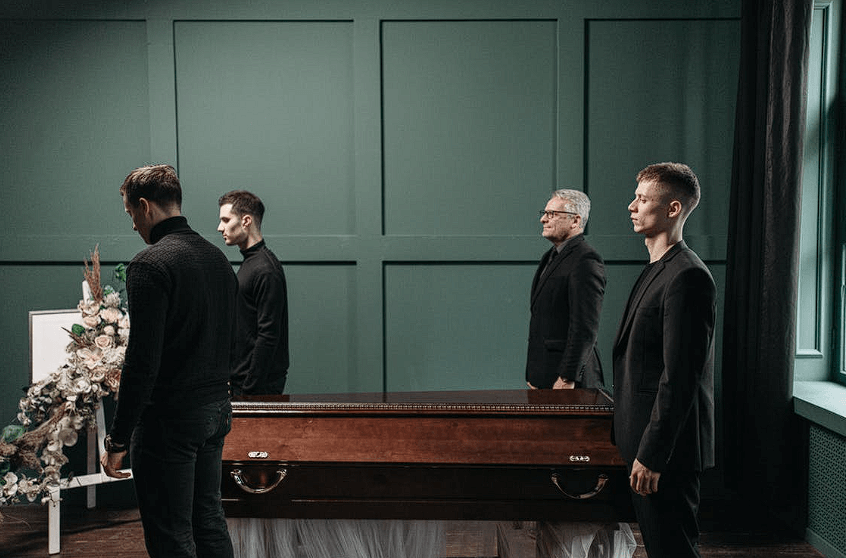 Working with compassionate and licensed experts who understand your faith tradition may bring some comfort as final needs and services are carried out. In addition, you will have a shared perspective of the very sacred nature of human remains and why they should be treated with utmost reverence in transport and death care services. For example, the official position of the catholic church on cremation is well understood here and carried out to meet these specifications if that is the disposition option that will best serve your situation.
How a True Full-Service Option Simplifies Funeral and Cremation in Thornton, CO
A central provider to find appropriate solutions for a catholic sanctioned funeral, cremation, or cemetery service can make the planning of said services much more manageable. If you are preplanning services for your future needs, you can get into the specifics or stick to generalities. Planning it out with a provider who will help organize all of the details when the time comes can bring you peace of mind that things will be handled appropriately.
If you are making these plans for a deceased loved one, working with a full-service church firm can help. This support may leave you more accessible in this crucial time to have your focus available for your own needs and other survivors' needs during this time of difficulty, and goodbye. In addition, since you won't have to spend as much time assuring that your religious preferences will be honored, you can have the capacity needed to face your experience with this loss.
Laying a loved one to rest with services such as a funeral and cremation in Thornton, CO, that are sensitive to the Catholic doctrine can bring healing and comfort to the surviving family and friends. In addition, planning with one provider who can coordinate all of the needed elements for you brings relief with fewer phone calls and businesses to interface with throughout the process. You'll also benefit from knowing that the trusted persons you have hired for these services will be overseeing the care and keeping of your deceased throughout the process.
As the body is considered sacred to Catholics, funerals with the deceased body are usually preferred. However, circumstances may allow for a funeral to be held in the presence of the cremated remains. These remains should be reverently transported, prepared, and contained. Burial in a cemetery or sacred space is the recommended form of disposition if cremation has been performed. This internment of the ashes helps honor the respectful attitude that should accompany a body that will one day be resurrected.
Getting the Help Mourners Need After a Loss
As part of our mission to help families through the painful parts of loss with a reliance on their faith, CFCS Colorado works to connect families with applicable grief support programs. In addition, we work with Saint Rafael Counseling, another non-profit ministry serving the Archdiocese of Denver Catholic Charities. This partnership helps us offer the families we work with qualified resources as they navigate this time of loss.
We can offer three tiers of grief support through this ministry. First, a monthly zoom meeting is provided as a Grief Support Class. This educational discussion will cover topics to help you better understand your experiences with grief. It is essential to identify feelings of grief, traumatic stress, and depression so they will discuss these topics also. You'll discover strategies to help you cope with and identify where you are in the grieving process.
Tier two is a virtual Grief Support Group. This therapy allows for professional counseling in a group setting. Referral through the Grief Support Class must be completed for admittance to this group. The program lasts for three months. The Grief Support Group is offered at no charge to the participant. If additional support is needed, you may be referred to our tier three plan for comprehensive professional counseling services. The individual receiving care will pay for these services.
Work With Qualified and Compassionate Professionals
CFCS Colorado is a ministry that supports and serves alongside other charities for the Archdiocese of Denver. We endeavor to help individuals and families with opportunities to find healing from their loss with faith-filled support. Call for immediate assistance any time of day or night, or make an appointment for upcoming and future needs. Our licensed professionals are carefully trained to lift your burden in your time of mourning.