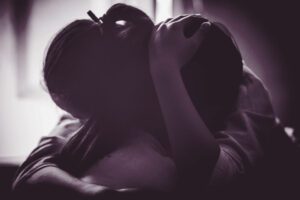 Pope Francis appealed for a "culture of care" in his message for the 2021 World Day of Peace released on Thursday, Dec. 17, 2020. The Church's Spiritual and Corporal Acts of Mercy can help guide us towards this "culture of care".
Comforting the sorrowful, especially those dealing with grief, is one of the Spiritual Acts of Mercy.
Comforting the Sorrowful
Be open to listening and comforting those who are dealing with grief. Even if we aren't sure of the right words to say, our presence can make a big difference.
• Lend a listening ear to those going through a tough time.
• Make a home cooked meal for a friend who is facing a difficult time.
• Write a letter or send a card to someone who is suffering.
• A few moments of your day may make a lifetime of difference to someone who is going through a difficult time.
Source: https://www.usccb.org/beliefs-and-teachings/how-we-teach/new-evangelization/jubilee-of-mercy/the-spiritual-works-of-mercy